About Dentistry Conferences
Dentistry Conference | Dentistry Conferences | Dental Health Conference | Dental care Conference | Dental Anesthesiology Conference | Prosthodontics Conference | Orthodontics Conference | Orthopedics Conference | Periodontal disease Conference | Endodontics Conference | Oral Medicine Conference | Dentistry Meetings | Dentistry Events | Oral Conference | Dental care Conference
The branch of health science that deals with the study and practice of dental care is called Dentistry. The professionals who deal with providing dental care are known as Dentists. Every year World Oral Health Day is celebrated on March 20. Dentistry has diverse specialties based on patient's age, conditions, treatments, genetic factors and other external factors. The specialties in dentistry include,
· Dental Anesthesiology
· Endodontics
· Oral and Maxillofacial Pathology
· Oral and Maxillofacial Surgery
· Oral and Maxillofacial Radiology
· Oral Medicine
· Orthodontics and Dentofacial Orthopedics
· Pediatric Dentistry
· Periodontics
· Prosthodontics
Discussing about patients 'age group, right from new born to the much older population anybody could develop oral problem. Conditions like Dental carries (tooth decay), Periodontal disease (gum issues), Oral cancer, Oral problems due to HIV infection, Oro-dental trauma, Noma, Cleft lip and Palate, and other non-communicable diseases will require unique ways of approach for the dentist to deal with. Additionally, a person's genetics, way of lifestyle like, alcohol consumption, chewing tobacco, smoking and drugs will influence his/her oral health and as said earlier, each individual will require unique way of treatment.
Pearl is proved to be a world leader in dental AI solutions. On March 8, 2022 the United States Food and Drug Administration has given clearance for Second Opinion® its real-time pathology detection solution which used Artificial Intelligence to assist to identify a wide range of common dental conditions in patients through X-ray and is the only AI-driven clinical radiology innovation available.
Dental laboratories play a major role in bringing oral healthcare to market. Some of them are called to be global competitors. Dentsply Sirona is an American manufacturer who focuses on dental equipment and dental consumable products. Ivoclar Vivadent builds systems and manufactures products for professionals. Ultradent Products Inc. is worldwide developer of high-tech dental instruments, devices, and materials. Likewise, Danaher, 3M, Mitsui Chemicals, Planmeca are significant companies in the market. It is estimated that the global market for dentistry will grow to $54Bn by 2027.
Dentistry Conference | Dentistry Conferences | Dental Health Conference | Dental care Conference | Dental Anesthesiology Conference | Prosthodontics Conference | Orthodontics Conference | Orthopedics Conference | Periodontal disease Conference | Endodontics Conference | Oral Medicine Conference | Dentistry Meetings | Dentistry Events | Oral Conference | Dental care Conference
Dentistry is the branch of medicine that researches, examines, diagnoses, and treats infections and other issues affecting the teeth and gums, including tooth repair and extraction as well as artificial tooth implantation. Dentistry or dental medicine encompasses associated craniofacial complex systems such as the temporomandibular joint and various supporting, muscular, lymphatic, circulatory, neurological, and anatomical processes.
Dentistry is a clinical specialization that deals with not only teeth but also the craniofacial complex, which includes the muscles, lymphatic's, circulatory system, and temporomandibular joint. Dentistry is the study of the anatomical structures of the mouth. Dentistry is concerned with the prevention, diagnosis, and treatment of disease. The global Dentistry market accounts for approximately one-third of the overall value of medicine. Treatment costs are decreased as a result of enhanced technologies in the field of dental science.
The important role of Dentistry is to assess, diagnose, and manage dental care. This is accomplished through the provision of preventative care services, pulpotomies and the extraction of deciduous teeth, as well as restorative operations for children and adolescents. The age limits vary according on the national board authorized programs, and some scopes enable treatment for patients of all ages. One of the most important duties of dental therapists is to promote and educate patients of all ages about good oral health. Dental therapists are only allowed to work in a structured professional partnership with dentists.
Current dental research is being done and more than 3 million people in the United States have dental implants, which are used to replace teeth that have been lost due to decay, gum disease, or injury. Implants are a significant advancement over dentures or bridges, fitting considerably more securely and lasting 20 years or more. However, implants frequently fall short of that expectation, demanding replacement in five to ten years due to local inflammation or gum disease, necessitating a costly and intrusive operation for patients. "We wanted to address this issue, so we developed an innovative new implant," says Geelsu Hwang, an assistant professor at the University Of Pennsylvania School Of Dental Medicine with an engineering background who does research on oral health issues.
The global dental services market is expected to rise at a compound annual growth rate (CAGR) of 11.3 percent between 2021 and 2022, from $427.21 billion to $475.35 billion. Companies are reorganizing their operations and recovering from the COVID-19 impact, which previously resulted in strict containment measures such as social distancing, remote working, and the suspension of commercial activity, all of which caused operational challenges. The dental services market is expected to reach $693.25 billion in 2026 at a CAGR of 9.9 percent.
The dental services business is projected to benefit from growing demand for dental procedures as medical understanding grows. People are increasingly turning to medical websites and online periodicals for information on dental issues. They next look for clinics, doctors, and the various treatments available from independent dentists, clinics, and dental institutions. Many websites, such deardoctor.com, dentalbuzz.com, and brightnow.com, provide information about dentist health and answer individual queries, increasing demand for oral services.
Dental Service Organizations (DSOs) or Dental Support Organizations (DSOs) are changing the delivery model of the dental services business, resulting in more corporate or group practises. DSOs are self-contained business support centres that collaborate with dental service providers to provide important business management and support to dental practises, including non-clinical operations. DSOs are permitting more in-house treatments such as orthodontics, endodontics, and oral maxillofacial surgery rather than directing patients to a separate expert. Group practises enable more money to be spent on infrastructure, equipment, and expert employment costs. In 2019, around 10% of dentists in the United States were affiliated with Dental Service Organizations, according to the American Dental Association (ADA). (DSOs).
Some of the main players in the dental services market include ENVISTA HOLDINGS CORPORATION, Integrated Dental Holdings (IDH), NHS England, Henry Schein, Inc., Abano Healthcare Group Limited, Aspen Dental Management. North America will be the largest region in the dental services business in 2021. The highest dental services market research covers Asia-Pacific, Western Europe, Eastern Europe, North America, South America, the Middle East, and Africa.
The top ten countries with the best dental practices are Finland has a DMFT score of 0.7. The United Kingdom has a DMFT score of 0.8, Sweden has a DMFT score of 0.8, and Switzerland has a DMFT score of 0.9. Canada has a DMFT score of 1.0, Mexico has a DMFT score of 1.1, The United States has a DMFT score of 1.2 and France has a DMFT score of 1.2. And the Adem and Havva Clinic, Exclusive Dental Studio, Estetik International Bursa, Helios Hospital Erfurt, Okan University Hospital, Vithas Madrid, Turkeyana Clinic, Vivantes Medical Group, Baskent University Hospital Estetik International Istanbul, Stunning Dentistry, FMS Dental Hospitals, DENTAFIX Multispecialty Dental Clinic, Sparks Dental Centre, Avance Dental care, and Thaper Dental Clinic are the best dental hospitals in the world.
The Dentistry market is predicted to reach millions in 2022 and to increase at a CAGR of approximately 5% between now and 2027. China is a global market for Dentistry and is predicted to reach millions of USD by the end of the projection period, while Germany's Dentistry ecosystem is expected to be worth millions of dollars. This aids in the collection of statistics on income, goods, growth, and other elements of huge corporations. The research provides a thorough analysis of the industry, as well as information on key factors such as drivers, constraints, opportunities, and threats.
Dental treatment takes significant skills, so it's unlikely that we'll be able to handle it ourselves by 2027. However, most likely have virtual visits with the dentist. There are nine technologies will shape the future of Dentistry: 1. Artificial intelligence, 2. Smart toothbrush, 3.Augmented Reality, 4. Virtual Reality in Dentistry, 5. TeleDentistry, 6. Computer-assisted design and 3D-printing, 7. Intra-oral camera, 8.Regenerative Dentistry, 9. CRISPR. Predicting the future is often dangerous, but one thing is certain: dental care has been isolated from general healthcare for far too long. While we wait for dental treatment to be medical insurance care, dental savings plans can ensure that you can afford dental care now while also maintaining your smile and good health for decades to come.
Metrics:
Pulsus Group is one of the world's remarkable Scientific Conference Organizers who have their individuality on all the spectrums of Science, Technology and Business. A part of every conference series' success specifically hangs on to how far it reaches the online community. Having an online audience is critical to make an international gathering a great success; be it research or academic or industrial.
Orthodontists, Dental students, Dental manufacturers and suppliers and other dental schools are the key participants who show intense desire in attending the Pulsus conferences series on Dentistry as represented in the below quoted metrics. Conferences based on Oral medicine, Oral pathology, Endodontic, Prosthodontics shows significantly large number of unique visitors and page views which were proved to be a thriving success.
Pulsus further extends its frontier through maintaining its every conference proceeding in its respective conference webpages and its official social media accounts. Thus, aspiring to have the participation of the international scientific and industrial communities to come and experience the pack of talks, discussions, product exhibitions and alliances.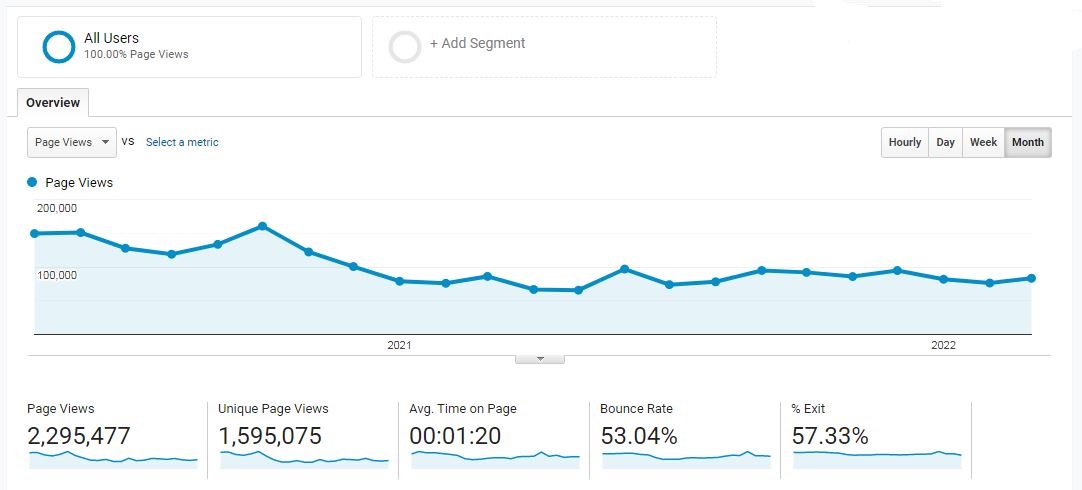 Dentistry Conferences Pulsus Conferences
Worldwide Pulsus Dentistry Events
Other Events